Check out all of the amazing restaurant reviews about Lettie's Kitchen from
Yelp, TripAdvisor, Zomato & More!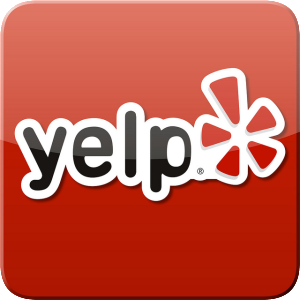 Review from Brad K. of West Chester, PA


10/1/2020
"The best fried chicken – so juicy and crispy! The biscuits were incredible, the cole slaw and potato salad were delicious. Friendly staff and great service."
Keep Reading Brad K. Review on Yelp
Review from Henry S. from Hockessin, DE


9/17/2020
"Great chicken. Cold claw was wonderful. Best chicken in the area. Homemade quality.."
Keep Reading the Henry S. Review on Yelp
Review From Mariellen E. on Yelp


8/2/2020
" While everything was good, the chicken and the pasta salad were the standouts. We will definitely get takeout from Letties again!"
Keep Reading the Mariellen E. Review on Yelp
"Best fried chicken ever!!! All of the sides are amazing also! Always have had an amazing take out experience and the staff is very friendly. A great staple of hockessin and a great catering meal for a party!"
Keep Reading the Erika G. Review on Yelp
Review from M.N. of Landenberg, PA


3/11/2017
"Amazing chicken and even better desserts wow! Everything taste homemade. Just make sure to order before hand as there is a wait."
Keep Reading M.N. Review on Yelp
Review from John O. of Elkton, MD


3/6/2017
"WOW! Stopped in today with wife to try the Lettie's "famous" fried chicken. Had slaw, beans and corn pie sides with. The food was totally mouthwatering excellent. Fried chicken was the best I have EVER HAD, bar none. Also topped off with pieces of homemade chocolate cake (to die for) and scrumptious cherry cobbler. What are you waiting for – go try Lettie's and you will be hooked just like us (now). Oh, and BTW, the people cooking it up are down to earth neighborly, just like the eats! Love it!"
Keep Reading John O.'s Review on Yelp
"I absolutely love this place! Thank God this place exists! Probably the best fried chicken I've ever had, anywhere! Twice baked potato, mac and cheese….scrumptious. Hockessin has all the good spots. Keep up the good work, Lettie's! You have an incredible thing going on!"
Keep Reading Seth T.'s Review on Yelp
Review from Bee M. of Hockessin, DE


02/11/2016
"I'm a regular now, 2-3 times a week . . . I'm recently single, and cooking a great meal for one person is just not fun. A great cook myself, I don't like the typical take out food. Meh. But I finally tried Lettie's as everyone in Hockessin and beyond raves about it. Their entire menu and daily meals are just outstanding — soups are to die for; and the sides are all fantastic.
Their dedication to providing old timey great comfort food is just to die for. Every meal I get there is like getting a hug from my mother and grandmother. I generally look at the monthly menu, and choose days I just have to order from. Then I get in there, and see lots of other goodies in the display case. I rarely walk out with just one meal…."
Keep Reading Bee M's Review on Yelp
Review from Laura M. of Pittsburgh, PA


8/9/2015
I stopped by Lettie's with my mom yesterday for a late lunch before heading up to PA to visit Longwood Gardens. I'd had Lettie's bookmarked for at least six months, and recently saw that they won Best of DE Editor's Choice for fried chicken. In light of my not-so-secret love of Southern/soul food and fried chicken in particular, I knew that I needed to check Lettie's out, esp. after seeing the tantalizing photos on Yelp….
Keep Reading Laura M.'s Review on Yelp
Read More Reviews on Yelp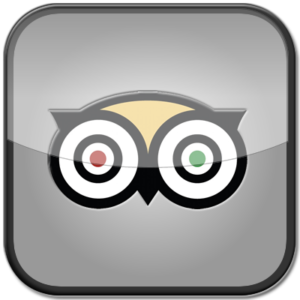 "Best Chicken"


Reviewed on March 6th, 2020
The roasted chicken and broccoli salad is the best. You don't want to miss the chicken salad either. We used to leave 2 miles away. Now we live 40 miles away and still keep coming back.
Keep Reading This Review on TripAdvisor
"Best Fried Chicken in Delaware!"


Reviewed February 11th, 2020
Letties has the best fried chicken in Delaware! We usually order take out. Just call ahead 20 to 30 minutes for Letties to get it ready. Great sides to choose from like assorted salads, twice baked potatoes, mac and cheese, and yummy homemade desserts. There's also a daily dinner special, sandwiches, and soup. Everything is delicious!
Keep Reading This Review on TripAdvisor
"More than just great fried chicken"


Reviewed August 14th, 2015
Everything made on site–fresh, home cooking. It's tiny, take-out is typically the best option. The chicken really is great, but there are many home-style meals, sides and desserts just as good.
Keep Reading This Review on TripAdvisor
"Delicious Chicken & Sides"


Reviewed July 29th, 2015
Broasted Chicken & sides were delicious! Make sure to pre-order chicken in advance as it takes about 20 minutes to prepare.
Keep Reading this Review on TripAdvisor
"Broasted" is a synonym for outstanding."


Reviewed June 4th, 2015
My wife grew up in Hockessin and wanted to revisit the town. We stopped at Lettie's and were thrilled we did. The chicken is as good as any fried you'll find south of the Mason-Dixon Line, maybe better than all of it. Mac and cheese also outstanding. And the soup of the day was Maryland Crab, which could score very highly in any Eastern Shore contest.
Keep Reading this Review on TripAdvisor
Read more Reviews on TripAdvisor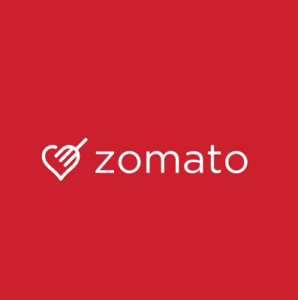 "Local to pike creek and hockessin area type of place. Good chicken and corn bread. The soup line up is killer. There's only one similar place in hockessin. The backburner. And this place might compete and might win. It's pretty good." ~ Mike
"We call it chicken crack! It's like a drug that you can't get enough of. Whatever broasted chicken is, we think it's perfect. My favorite sides are the broccoli salad and homemade potato salad. Perfect when you don't feel like cooking." ~ Kathleen P.
Read More Reviews on Zomato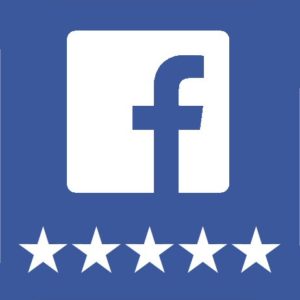 "Love the fried chicken and sandwiches here. Good food at great prices." ~ Sakshi S.

"Had lunch there today for the first time…It was excellent will definitely be a repeat customer" ~ Reds F.

"So delicious!!! Best fried chicken I have ever had" ~ Tracy D.B.

"We are lucky to have Lettie's in our town! Great food & staff!" ~ Dave C.

Read More Facebook Reviews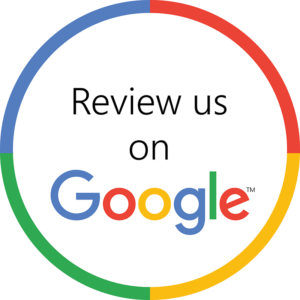 "Wow, what a fabulous Saturday outing. I had been wanting to find a great fried chicken place in DE and Lettie's did not disappoint. It was worth our 1 hour drive from Dover! The chicken was amazing, crisp light coating, seasoned perfectly around juicy fresh chicken. And all the sides, especially the potatoe salad, to die for. Not to mention the terrific friendly staff.
You've got to try it…but call ahead because they cook it all to order. Lettie's we'll be back!" – Robert K.


"Best fried chicken and salads, cool place and great people." – Jeff J.


"Broasted chicken is the way to go." – Matt M.


"Great fried chicken" – Mike

"Slow cooked greatness. Inspired sandwich creations, including one with meatloaf. Best friend chicken not just in Delaware, but likely in the tri-state area." ~ Gavin K.

"Best coleslaw I've ever had. Amazing chicken too." ~ Nicholas G.
Read More Reviews on Google