Thanksgiving Catering Menu 2023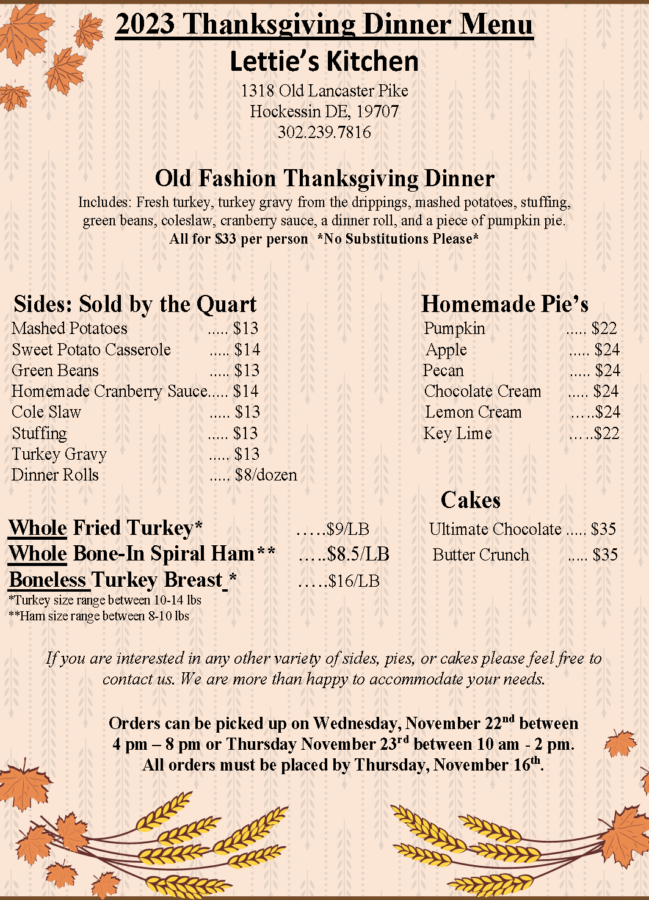 Order Your Thanksgiving Dinner
from Lettie's Kitchen Starting November 1st
Having your Thanksgiving dinner catered from Lettie's Kitchen is the perfect way to spend your holiday. A delicious home-cooked meal without the clean-up!
Spend more time with your friends & family and let Lettie's Kitchen worry about the mess!
Call us starting on November 1st at 302-239-7816 to place your order.
Space is limited and we will be booked quickly! Please watch our social media profiles to see when we are booked and sold out.
Click Here to View the Lettie's Kitchen Thanksgiving Menu 2023 in PDF Form





Have you had Thanksgiving from Lettie's Kitchen?
Write us a Review and let us know what you think!